Who are we?
We are Global Compare Group Limited and we exist to help people make the right choice. 
Global Compare Group operate a suite of digital aggregator platforms that simplify the consumer shopping experience by allowing our users to discover new products and services, compare prices, browse for products and redeem coupons from a variety of utility companies, financial service providers and online stores.
Operating in five countries: New Zealand, Australia, Malaysia, Singapore and The Philippines, we can connect brands to millions of online shoppers and help our partners to access the most relevant traffic from across the entire region on a pay for performance basis.
"NZ Compare have shown an ability to understand our brand and the goals we have as a company, and have worked alongside us to achieve these. If there are ever any issues, they are quick to respond and always go above and beyond – being flexible when we need it. NZ Compare are a great partner of NOW and we wouldn't hesitate to recommend them."
— Head of Marketing & Digital — NOW Broadband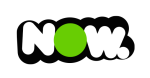 We're passionate about creating a world where a fully informed choice is the only choice.
Global Compare Group limited was created by Gavin Male and Alex Grace, who were inspired to create a fair, informative and helpful solution after they struggled to understand which company offered the best product and service.
We believe that fair, easy-to-use comparison services should be available to everyone to help them make fully informed purchasing decisions. We are ideally placed to partner with service providers – whether their goal is new user acquisition, or increasing brand awareness and recognition.